Complete outdoor theater systems
Portable AIRSCREEN® inflatable movie screens, projectors and speakers for every budget and application.
From 16' to 40'

Up to 2.000 people
Prices and Specs
Every package starts with an AIRSCREEN®
When it comes to quality, these portable projection screens outperform any other inflatable movie screen on the market. State-of-the-art craftsmanship with high-end materials, easy operation, three year warranty, and 24/7 access to the industry's most experienced support team. In stock for fast shipping!
Easy setup. A perfect projection screen.
AIRSCREEN® quality sets the industry standard. Beautiful to look at with a stretched, tight, wrinkle free professional seamless screen surface.
Engineered to Perform.
Commercial-Quality Features and Materials.
An up-close look at features and benefits built into AIRSCREEN® outdoor movie screens
1 Seamless projection screen
2 Theatrical screen ties
3 RF welded anchor points
4 High pressure blower
5 Fill and run-silent valve (Airtight only)
6 Ratchet-tensioned tether straps
7 Steel anchor stakes
8 Patented double-velcro closures
9 Black backed screen surface and valance
1. Seamless projection screen
Gerriets custom formulated 96 gain front projection engineered to stretch minimally in the wind.
Rear projection surface also available.
2. Theatrical screen ties
Attach and stretch projection screen surface with specialized bungees.
3. RF welded anchor points
Three-layer double sewn d-ring reinforcement.
4. High pressure blower
Airflow and static pressure matched screen by screen for fast inflation and optimal performance.
5. Fill and run-silent valve (Airtight only)
Exclusive to AIRSCREEN® Airtight models (12' to 24') for special applications where a full time blower is not an option.
6. Ratchet-tensioned tether straps
Speeds up and secures installation of AIRSCREEN® 24' and larger.
7. Steel anchor stakes
Four double-headed powder coated steel stakes firmly anchor every AIRSCREEN® 12' to 40'.
8. Patented double-velcro closures
Welded with 25,000 watts of high frequency radio waves
Heavily reinforced and stitched
9. Black backed screen surface and valance
Prevents light bleed from dimming projected images and blocks light beneath screen surface.
There is an AIRSCREEN for every Outdoor Movie event.
Compare our portable inflatable movie screens side by side. Which one meets your needs?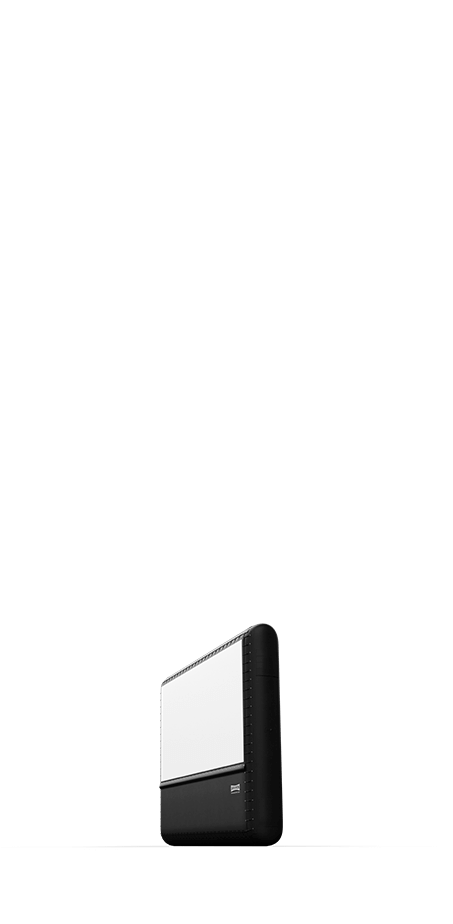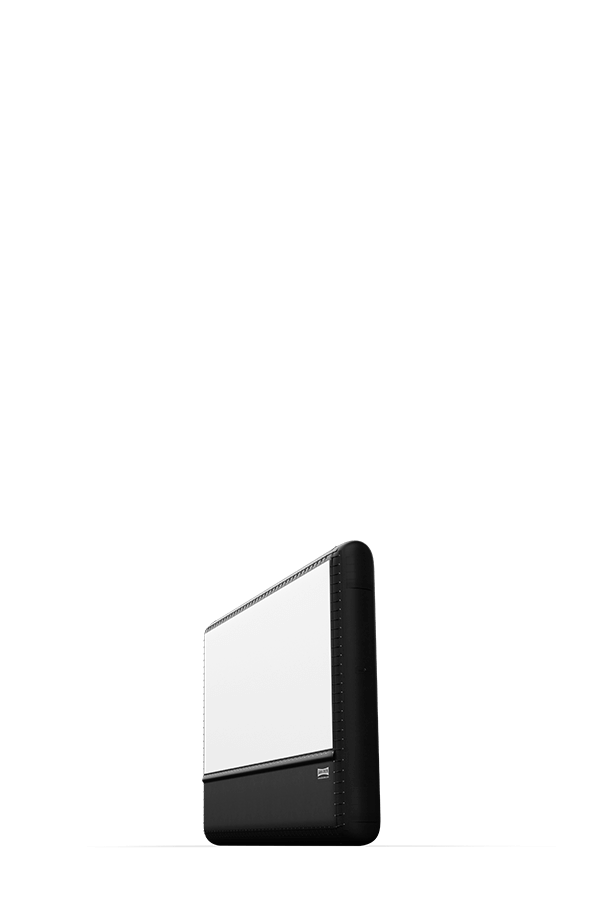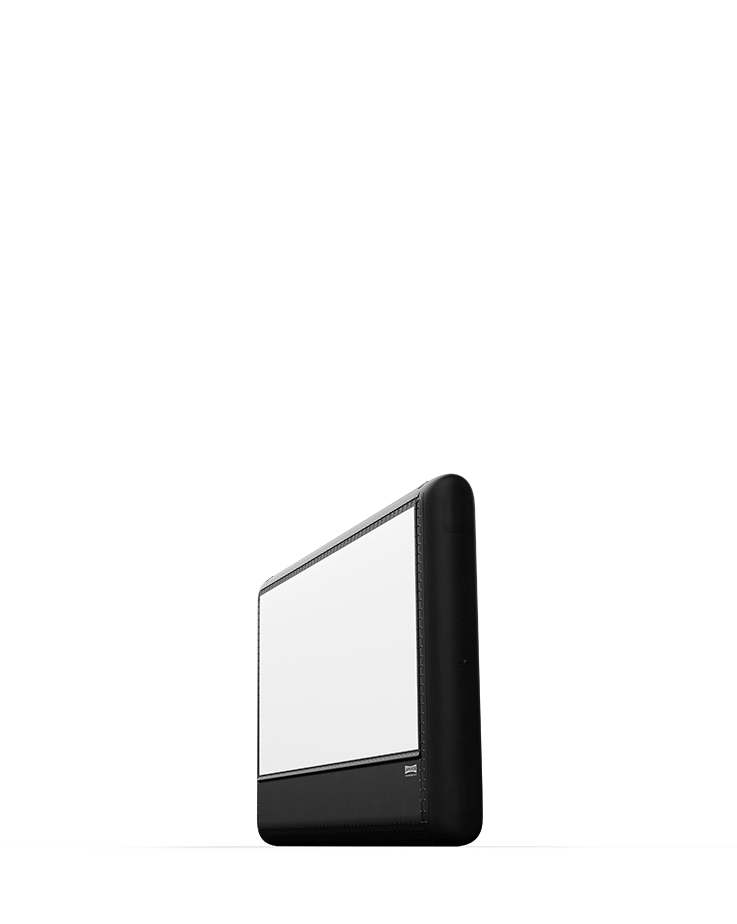 AIRSCREEN® 24' (Classic and Airtight)
Up to 750 people

312 sq ft screen area

24' x 13' (16:9)
The right setup for every use
One of our systems is expertly configured for your application, and performance-matched by screen size with an HD projector, speakers, accessories and support.
Consoles
Projectors
Speakers
Your Complete AIRSCREEN® Package
A portable commercial-quality outdoor theater system
Configure your Outdoor Movie Package
Step through our package configuration process to select the best combination for your event. Whether you're a film novice or pro, we'll guide you along the way.
AIRSCREEN® Outdoor Movie Packages are great for
Questions, Custom Quote or Order by Phone
(866) 448-3456