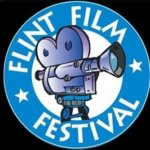 "True indie fans" flocked to Flint, Michigan this weekend for the Flint Film Festival's 10th anniversary. The decade-anniversary event hosted screenings of 38 indie films, selected from 130 submissions.
The festival is the quintessential example of using a film festival to bring your community together: it is run completely by volunteers with a love of independent films. And, the community event was not limited to film screenings. There was also a mini-comic and art convention outside the theaters, according to M Live.
In its 11th year, why not utilize Outdoor Movies products and service to bring the entire festival outdoors? With an inflatable outdoor movie screen, the festival in Flint could unite the community by screening family-friendly indie movies outdoors, resulting in a multi-dimensional event that would encourage all to participate.