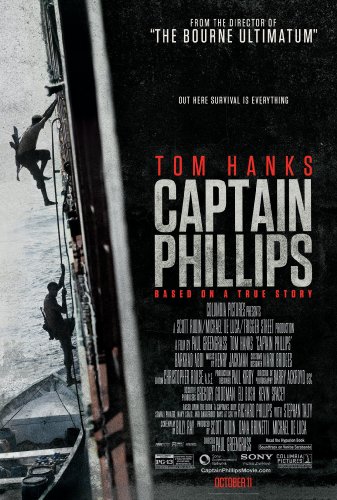 In September, Outdoor Movies helped bring one of the season's most harrowing, suspenseful movies to life for some of America's future heroes.
Outdoor Movies assisted with an indoor preview screening of Captain Phillips by the Massachusetts Maritime Academy, the real Captain Phillips' alma Mater.
The movie tells the heart-stopping true story of Captain Richard Phillips and MB Maersk Alabama, his American cargo ship that was hijacked by Somali Pirates in 2009. It stars Tom Hanks and Barkhad Abdi, and since it opened on Oct. 11, is one of the most critically lauded movies of the season.
"We took an ordinary 300 seat lecture hall and turned it into a full movie theater with digital cinema projection, screen and Dolby 5.1 sound. The first screening was integrated into the Academy's annual admirals gala and the next one was attended by enthusiastic cadets," said Bob Deutsch CEO of Outdoor Movies.
Since its opening, the film has grossed more than $90 million domestically at the box office.
Outdoor Movies played a role in enhancing a preview screening of a high-profile movie and delivering a memorable experience for guests, and can make your movie event a success, too.
Outdoor Movies offers state-of-the-art professional projection and audio equipment including digital cinema projectors, servers and audio processors. Find out more about digital cinema projection (DCP) services.